By Theresa Muston nee Riordan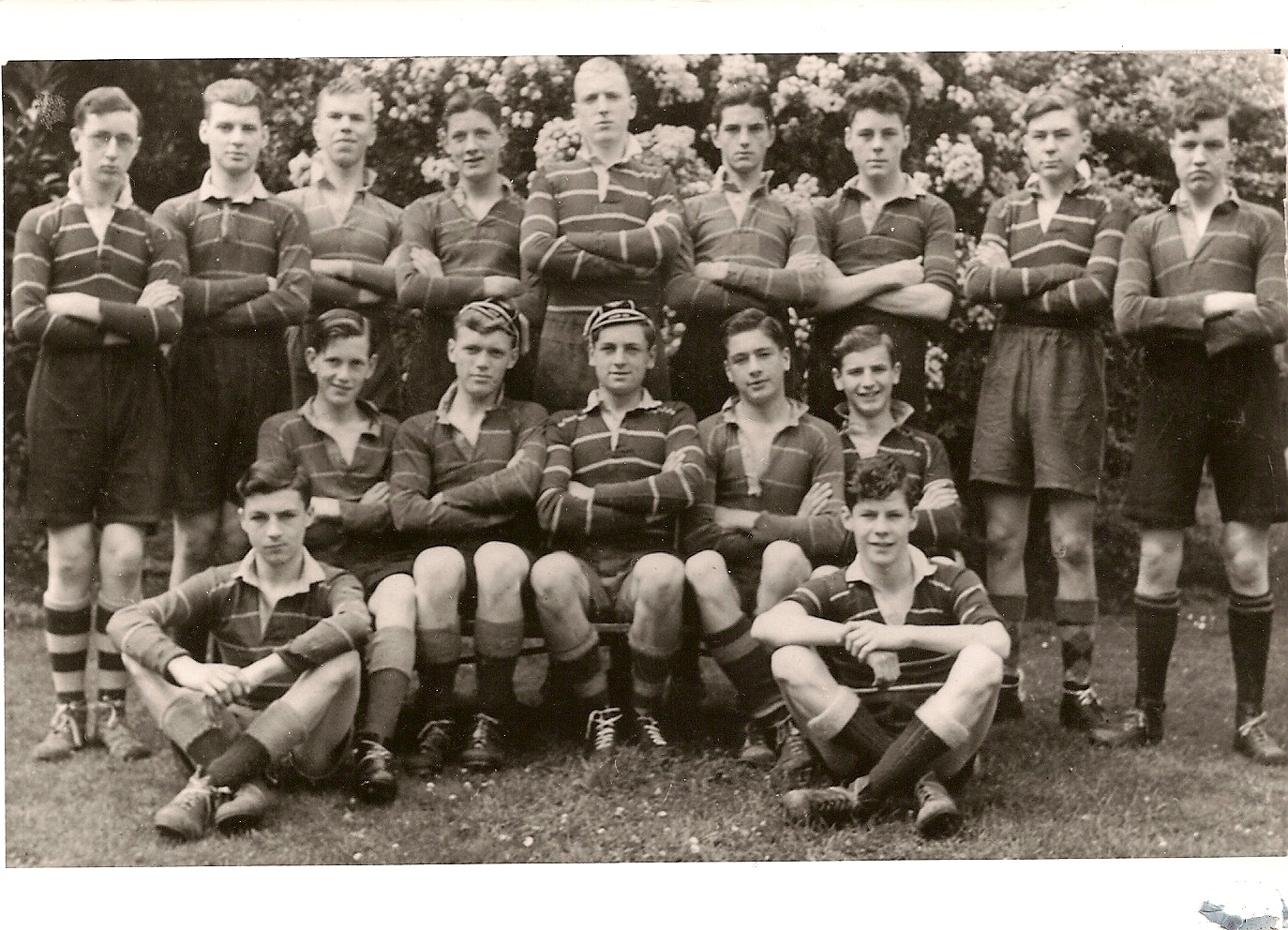 This is the St Brendans rugby team from either 1938 or 1939.
My father, Michael William Francis Riordan, always known as Bill, is the man with the cap on the left side and his friend, Bruce Wall, is the one with the cap on the right side.
I know that Dad joined up in 1940 so it might even be earlier than 1938.
Also in the photo behind Dad is Bonaventure MacDonald, Dads best friend, who was shot down over Germany in the last months of the war. Dad and Bruce survived to a ripe old age. Dad was also in the RAF but was ground crew.
Bill was one of 4 sons of William Andrew Riordan who also attended St Brendans, Daniel Patrick Riordan, Peter Anthony Riordan and Bernard Joseph Riordan Their grand father and great-uncle were Daniel Riordan and Timothy Riordan. Both these brothers were influential in the Christian Brothers remaining in Bristol when they were on the point of leaving permanently as they had no money. Great Grandpa, Daniel, and Great-great uncle Tim were well off Provision Merchants in Bristol and had helped set up both St Marys on The Quay parish and The Pro-Cathedral and wanted a Catholic boys school for their sons. They were friendly with the Brothers and the bishop.They were from Cork themselves and knew them previously.
Daniels sons were Daniel Riordan Jun, William Andrew, Timothy Riordan Jun (killed on Somme), Michael Francis Riordan and John Joseph Riordan who became headmaster of St Bernards Sea Mills.
I looked through the magazine in your site and their photos feature on the wall in one of the photos as well as their wives and daughters being mentioned in the account of the fund raising bazaar. Grandpa William Andrew Riordan is in the photo on Page 74 0f the Old Boys Committee. He is seated on the right-hand side on the end.
On page 39 the Grocery and Provision Stall is run by Mrs Riordan, my great grandmother with her daughters helping her as well as the McSweeney sisters who were her neices.
On page 35 under Bazaar Committee we have vice-chairman T. Riordan and Treasurer R. Riordan. I think this may be wrong and it should be D.Riordan as there was no R.Riordan to our knowledge.
On page 32 in the photo and on the wall behind you can see 5th from left seated- Tim Riordan. 2nd row standing 3rd from Left Daniel Riordan. Photos on wall Left Tim Riordan and Right Daniel Riordan.
On page 19 Tim Riordan is second from bottom on right.
It is a shame that there are no attendance records or school rolls for that far back. I have been unable to trace any other than recent ones.
My brother Andrew William Riordan is in photo no 9 seated at the far right hand side (with a lovely bowl haircut much to his hilarity).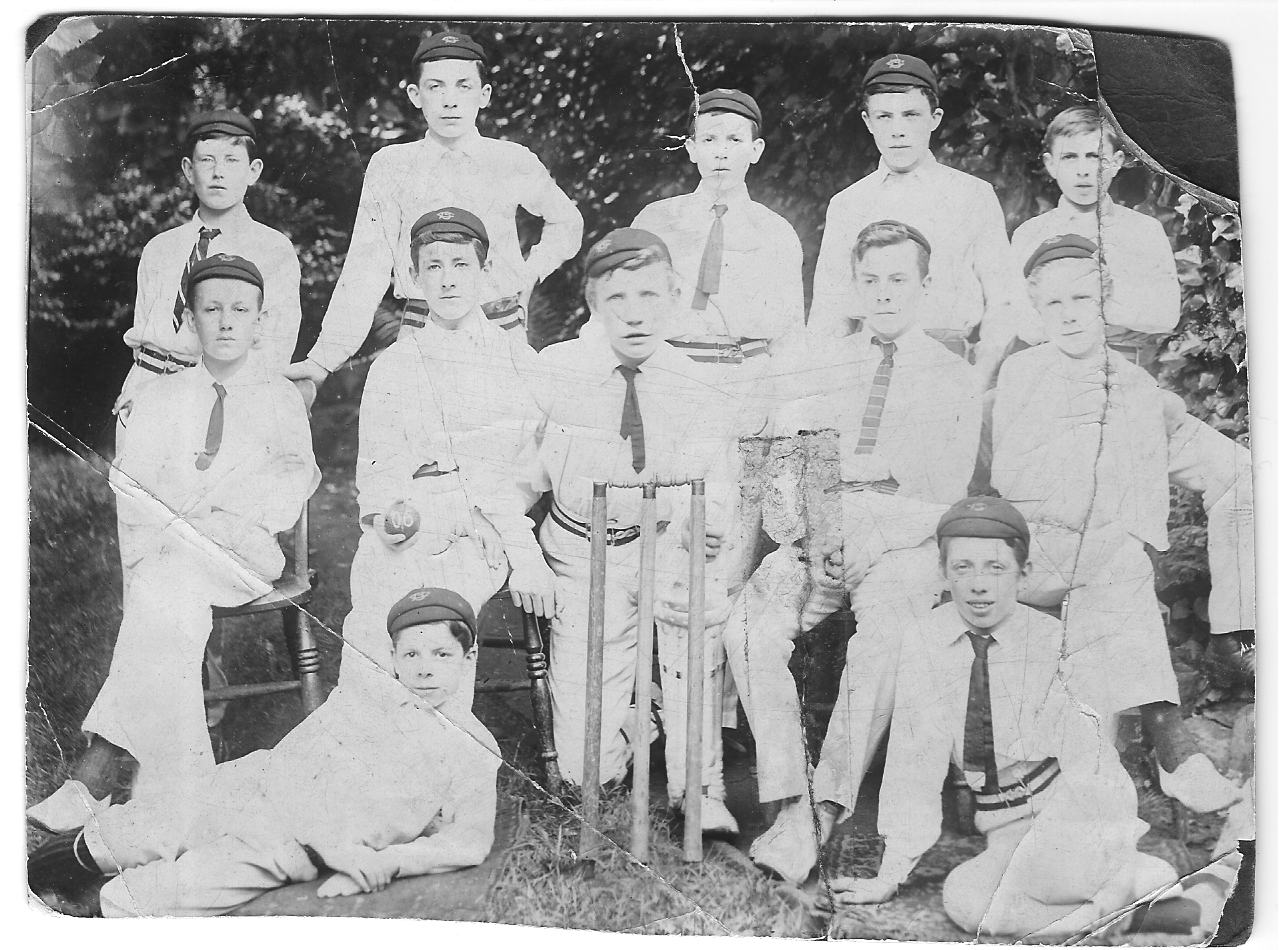 Grandpa Riorda in cricket team.
The cricket team photo was maybe taken in about 1905. My grandfather, William Andrew Riordan is the wicket keeper in the middle by the stumps. He was born in 1891 and went to St Brendans from the beginning of his school days. We think he maybe looks about 14 or 15 but we may be wrong.
He is in the portrait photo wearing what I think is his school uniform as he has it on in the committee photo mentioned above.
This photo is William Andrew again but in later life.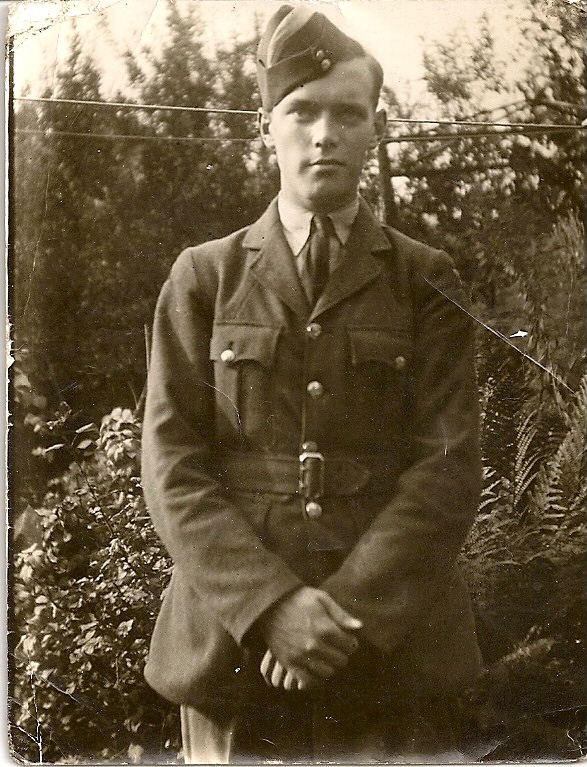 Bill Riordan in uniform in 1940. Born in 1922, and died in 2007.