St. Brendan's is famed for success on the rugby field.

Whilst the game was well established prior to the sixties, there's arguably two people to truly thank for creating an unprecedented era.

The first was former old boy John Blake. A Bristol RFC player in the late fifties he transferred his skills to the fields of Broomhill Road. He was already making a big name for himself in the world of rugby union and with tremendous good fortune for the school, John accepted the post of history and sports master in 1962.

He wasn't alone in his love of the game. Elwyn Price, the well remembered and much respected sports master had laid a foundation and enthusiastically trained player after player. Elwyn's ability to spot star potential was inspirational. You couldn't help but believe his other teaching subject, 'history' was nothing more than a distraction from his love of sport. Many a pupil can still hear Elwyn bellowing "press, press" with his glorious welsh accent, as he managed to squeeze press-up after press-up from his pupils, on the shiny floor of the school gym.

Add RFC player Peter Colston (another former pupil and then teacher) to the equation and what a trio you had! (Peter went on to become England Rugby Coach after he left the St.Brendan's teaching staff).

John Blake's success on the rugby pitch was known and revered by almost every pupil and arguably this old boy/teacher performing so well at such a high level was nothing short of a dynamic influence. Take a look at the results of the 1st XV between 1961 and 1975 and you will begin to understand just how good the St.Brendan's boys were. It was an era to behold and some of the pupils who rewarded the BPC (Blake, Price & Colston) influence were :-

Peter Binham, Mike Rafter, Peter Ford, David Owen, Mike Healey, Nigel Pomphrey, Mark Regan and Peter Johnson.

Sadly, both Elwyn Price and John Blake have passed away.


Elwyn with 1st XV circa 1970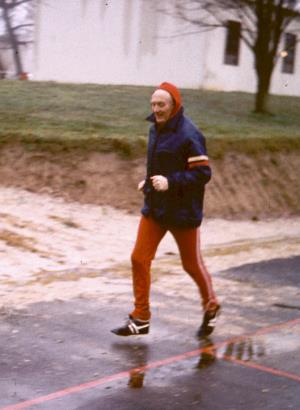 Elwyn Price 1978


The site brings back many memories but I have a copy of the annual magazine 1953/54 which is interesting. It is particularly interesting with a picture of the All Blacks making their customary drop in to see the old school in Berkeley Square when on tour in the UK. I remember seeing the name McCaw in that group having scanned it in a few years ago. I just wondered if he was related to Richie McCaw who in the 2015 World Cup Final. I could not find any reference to a family connection on Wikipedia – may have been a grandfather or great uncle perhaps. There again probably many Scots of that name may have ended up in NZ over the years.

I left SBC in 1953 and moved across Park Row to read chemistry (when Air Squadron activities allowed) then 18 months National Service until defence cutbacks led to redundancy.

Joined British Nylon spinners in '58 and retired in '91 – still living near Abergavenny.

Henry Collins (my best man) in Sydney AU is in the photos as is Phil Lewis who still lives in Bristol and is a Catenian.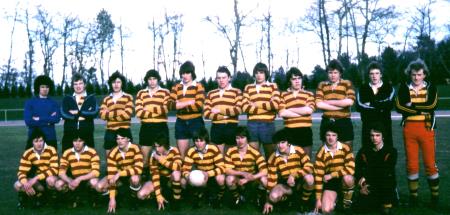 Bordeaux SBC vs LyceeTalence, Bordeaux 1978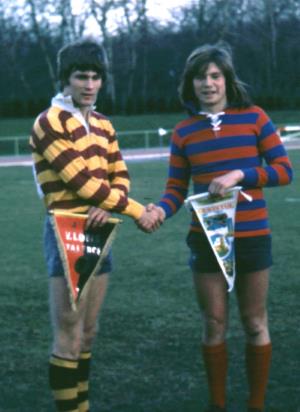 Mark Schieffler Capt. 1978
vs LyceeTalence, Bordeaux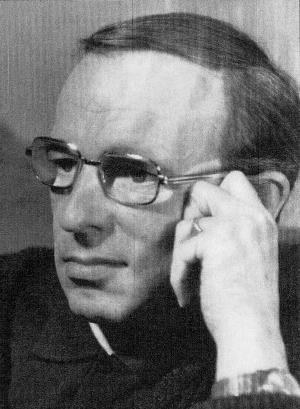 Peter Allen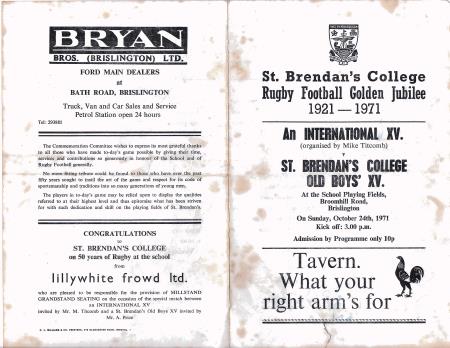 SBC Jubilee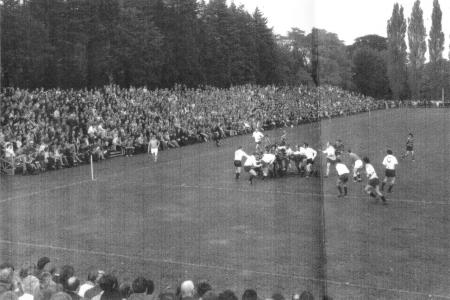 SBC Jubilee 1971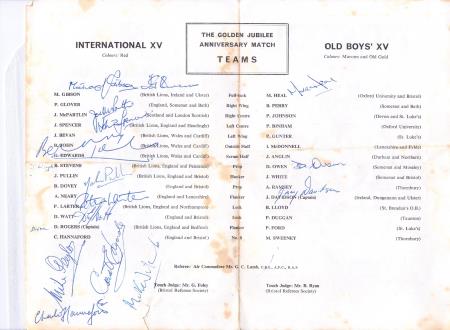 1971 Golden Jubilee of Rugby at St Brendan's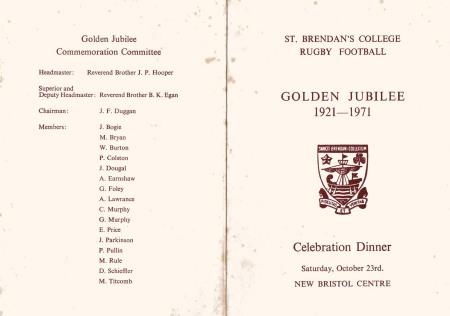 1971 Golden Jubilee of Rugby at St Brendan's